Baltic Straw crushed straw pellets
This is a new bedding material for animals produced using new technologies. This bedding is created using only natural wheat and triticale straw without any additives. Well prepared, highest quality straw material is recycled to straw pellets. Later with the new technology, straw pellets are crushed to an appropriate fraction. After manufacturing process is completed, we have soft, light and natural bedding which can be used for all types of animals.
Crushed straw pellets bedding use is growing in poultry, cattle, pig and other animal farms. This bedding is also suitable for horses, especially for foals.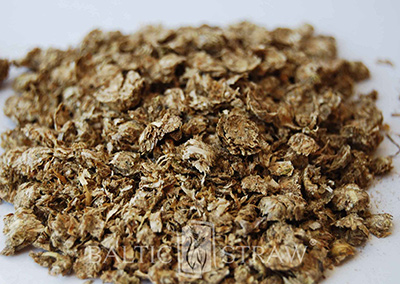 Crushed straw pellet can be used for all types and sizes animals

BALTIC STRAW crushed straw pellets bedding should be used because:
It is suitable for all types and sizes animals;
BALTIC STRAW bedding is natural and not harmful for you animals.
Need less of bedding;
Lower cost for bedding;
Animal care becomes more simpler;
Used bedding can be composted and used as a valuable fertilizer.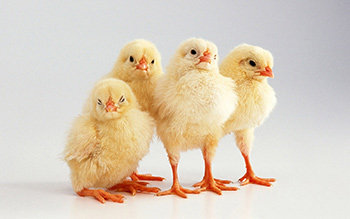 Crushed straw pellets bedding is 100% natural, small fractions, has no additives and acids inside. Because of all these features this bedding type is the best choice for poultry farms (Broilers, Turkey, Goose and etc..,) where requirements for bedding are extremely high. Because of our bedding naturalness, high rate (300%) of moisture absorption and ability to lock moisture inside, feet of birds stay clean, healthy and do not darken.
Other types of bedding material like wood shaving, peat, recycled paper or other kind of bedding with unclear origin often have undesirable features like acidity, bad smell, lack of effective odor and moisture absorption, extremely dark color. Some of them are not natural and couse problems with utilization.
All this features cause more problems than benefits. With BALTIC STRAW crushed straw pellets bedding you will avoid these problems.
Baltic Straw crushed straw pellets packages
16kg plastic bags
Maximum load to truck – 24 pallets / 1552 bags.
1 pallet – 63 bags.
Total weight: 24192 kg.
550kg Big-Bags
Maximum load to truck – 44 Big-Bags, loaded with two floors. 
Total weight: 24200 kg.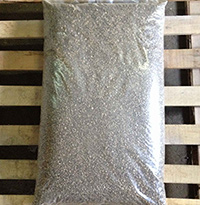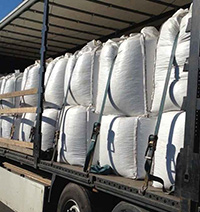 JSC BALTIC STRAW takes care of their clients and provides "from door to door" service.
Our clients don't need to worry about delivery. We take care of everything! Our products are delivered to client's designated location anywhere in and outside EUROPE at agreed time.
How to use Baltic Straw crushed straw pellets?
Usage of our crushed straw pellets depends on machinery and premises client has, also on type and number of animals. When used in poultry farms for the first time, crushed straw pellets should be spread with 5mm thickness on a florr (about 1-1,5kg / m2). To meet individual needs, you can later add bedding according number and size of your birds. For the first time use we recommend our 550kg package and our 16kg package for continuous daily use.
If you have any question, feel free to contact us by phone or email.
Please send your requests here.