Oats are valuable and widely sown cereals. Oats are one of the most important bell crops. Oats are widely used in both the food and feed industries. Oat grains are an excellent feed for animals, as they contain as much as 4-6% fat, 40-45% starch and 12-15% of the highest quality protein, as well as rich in vitamins: B1 (thiamine) – 4.5-8.0g / kg and B2 ( riboflavin) – 1.1-1.4 mg / kg.
Oats as a daily feed are widely used in horse nutrition. Of all the concentrated feeds available on the market, natural unprocessed oats are classified as the best type of feed, both in terms of the nutritional benefits for the horse and in terms of the economic side (prices per tonne) for the horse breeder.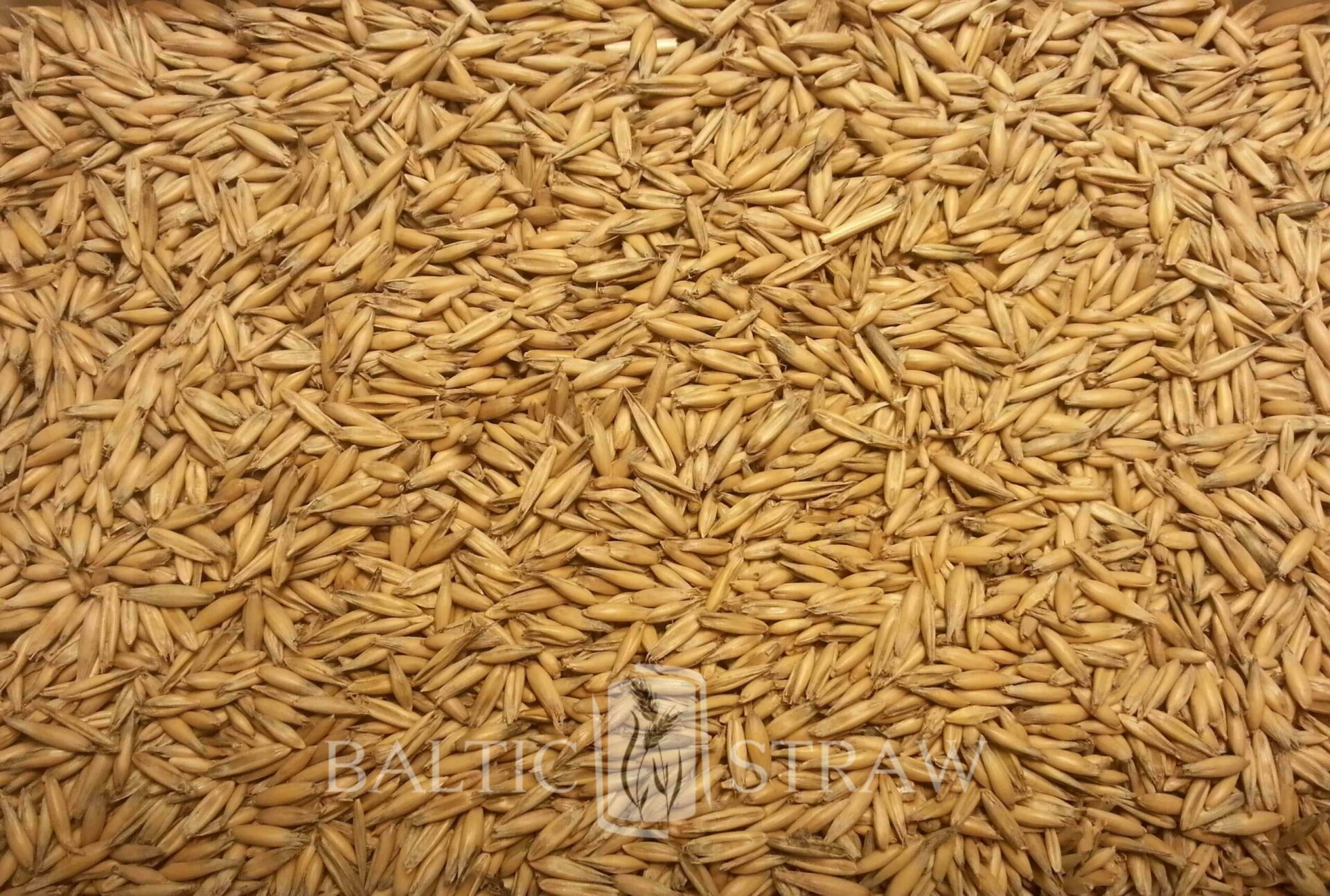 For other animals, it is pigs – peeled oatmeal is very suitable. For breeding pigs, oats mixed with other feeds represent a complete food chain.
One kilogram of oat grain is equivalent to 1 feed unit, it contains 85 g of digestible protein, 1.4 g of calcium and 3.3 g of phosphorus.
UAB "BALTIC STRAW" oats can offer packaged:
25 kg in plastic bags;
550 kg in big bags;
1100 kg in big bags;
We can also pack according to the customer's wishes.
BALTIC STRAW takes care of its customers and provides a full range of services "door to door".
BALTIC STRAW customers do not have to worry about how to deliver the ordered oat grain feed. We will take care of everything, deliver the products to the customer's desired location in any EUROPEAN country and beyond by a pre-agreed deadline.
If you have any questions or comments, please contact the contacts below.
550kg Big-Bags
Maximum load to truck – 44 Big-Bags, loaded with two floors. 
Total weight: 24200 kg.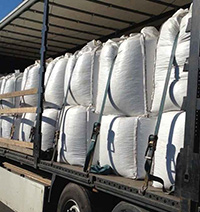 1000kg Big-Bags
Maximum load to truck – 22 Big-Bags, loaded with one floor. 
Total weight: 24200 kg.